Opening Soon!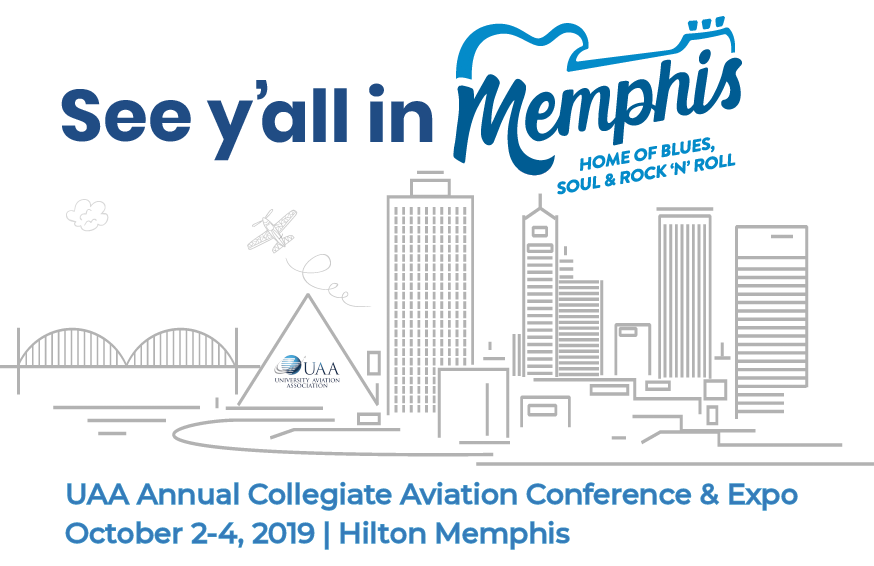 University Aviation Association 72nd Education Conference, October 2 - 4 2019, Memphis, TN
The UAA Collegiate Aviation Conference & Expo offers the ideal opportunity to learn about groundbreaking programs and partnerships and to share best practices with leading educators and industry representatives. The Meeting Planning Committee invites proposals for Education Sessions to be presented at the 2019 Conference in Memphis, TN.
The UAA publications committee is seeking proposals to present research at the 2019 Conference in Memphis, TN within the following topic areas:
Air Traffic Control
Flight (Operations, Training, Education)
Aviation/Aerospace Maintenance
Aviation/Aerospace Management
Aviation/Aerospace Safety
Unmanned Aircraft Systems (UAS)
These presentations can take a variety of forms but may include the presentation of research that has been published but not previously presented, research currently underway, thesis or doctoral research, studies in progress, grant-related research, applied research endeavors, and research methodologies in the topic areas.
For more information, contact UAA at hello@uaa.aero
*Proposals will be submitted online only this year.