Call For Papers - CARi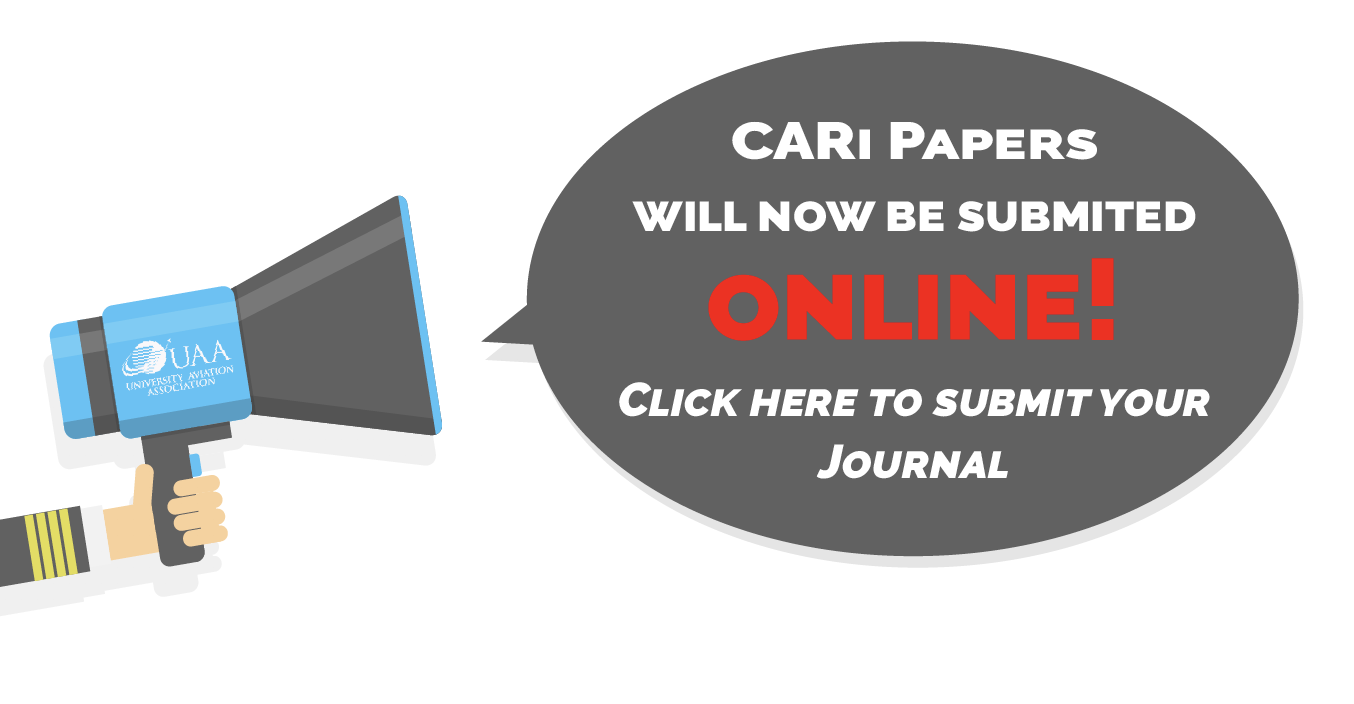 Collegiate Aviation Review-International
The Collegiate Aviation Review-International (CARi) is the refereed journal of the University Aviation Association. The CARi welcomes the following types of manuscripts:
Feature Articles -
Research studies; qualitative and quantitative research manuscripts relevant to aviation are acceptable.
Professional Views/Editorials –
Professional aviation viewpoints regarding a given topic.
Literature Reviews -
A survey of books, articles, or other works that do not contain a methodology or results section and requires no quantitative or qualitative analysis.
Book Reviews -
Constructive summaries of the quality, strengths, weaknesses, and impact of an existing, published book.
Research Collaborative Abstracts -
A proposal abstract submitted for publication with the intent of attracting collaborators willing to join the author in the full study.

The CARi feature article review process incorporates a blind peer review by a panel of individuals who are active in the focus area of each manuscript. All other manuscripts are provided by the editors of the CARi.



Authors should e-mail their manuscript, in Microsoft Word format, to University Aviation

Association

at

uaamail

@uaa.aero. Please see the current

CARi at www.uaa.aero under "Free Publications" for a copy of the guide.

All submissions must be accompanied by a statement that the manuscript has not been previously published and is not under consideration for publication elsewhere. Further, all submissions will be evaluated with plagiarism detection software. Submissions that include plagiarized passages will not be considered for publication.

If the manuscript is accepted for publication, the author(s) will be required to submit a final version of the manuscript via e-mail, in Microsoft Word format, by the prescribed deadline. All authors will be required to sign a "Transfer of Copyright and Agreement to Present" statement in which the copyright to any submitted paper which is subsequently published in the CARi will be assigned to UAA.
Questions regarding the submission or publication process may be directed to the editor, Dr. Ryan Wallace, at (386) 323-5085, or may be sent by email to ryan.wallace@erau.edu.